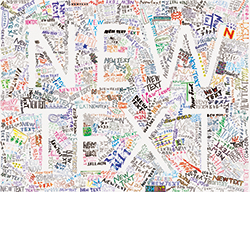 About Book
写真家小野啓が2002年から約10年間にわたって撮影した、日本全国の高校生の肖像写真。

小野は一環して、自ら被写体を選ぶことはせず、被写体募集の呼びかけに応募してきたすべての高校生のいる土地へ赴き、彼らの存在とその場所をカメラに収めた。この高校生たちのポートレートには、「ひとりひとり」の取り替えようのない固有性とともに、はからずも彼らが生きている場所と時代が刻み込まれている。
帯コメントは『桐島、部活やめるってよ』の小説家・朝井リョウ。 気鋭の評論家・宇野常寛による論考も収録。

全ページが、物語の表紙。
ただこちらを見ている彼らの向こうには、何百通りもの物語が広がっている。
その制服を着るまでの日々、脱いだあとのこれからの日々。
彼らの物語すべてを、小野啓だけが写し出せる。―――― 朝井リョウ(小説家)
「 小野が写した少年少女たちの「顔」たちは、みんなどこか不器用で、ナイーブで、しかしその不器用さとナイーブさに自分では気付いていない。一見、自分は図太く、ふてぶてしく生きているよ、という顔をした少年少女の小憎らしい笑顔も、小野のカメラを通すと狭く貧しい世界を我が物顔で歩いている生意気で、そして可愛らしいパフォーマンスに見えてしまう。「応募者すべてを撮影する」というルールを自ら定めている小野の作品群は、思春期の少年少女が不可避に醸し出す不格好さを切り取ることになる。自らのカメラが写してしまうものについて、小野は彼が定めたもうひとつのルール─「笑顔を写さない」から考えても極めて自覚的だと思われる。その結果、僕ら中途半端に歳をとってしまった人間たちは、その不器用さや狭さにかつての(いや、もしかしたら今の)自分の姿を発見して苛立ち、痛みを覚え、そして愛さずにはいられなくなるのだ。」―――― 宇野常寛(評論家)


「これらの写真は単に都市と地方との均質化や差異を語るというだけではなく、ひとりひとりの存在感を通して、それぞれが生きている場所をあらためて捉え直すことでもあったと思う。それは、図らずも募集という方法をとり、これまで決して被写体の高校生を選んでこなかったために、いつからか被写体とそれに伴う撮影地のコントロールを超えたものになってきたからだ。もはや自分では制御することもできない写真の流れの中で、僕は彼らを撮るだけの存在でしかない。そして、そうすることを選んだ。」(あとがきより)




This 344-page photobook, which consists entirely of portraits of Japanese high school students, is the result of more than 10 years of labor-intensive shooting. Since 2002, Kei Ono has traveled all across the country to photograph Japanese high school students, an activity that he considers his duty to carry out. Ono holds himself to two simple rules: the students must respond to one of his notices placed online or in a newspaper, and he will not publish a photo in which they are smiling. The first rule ensures that the high school students who are photographed select themselves. Of course, Japanese high school students have plenty of opportunities to take photographs with their friends, but Ono insists on this first rule in order to make sure that, as he says, "they are all hoping to have someone discover their existence." This hope creates a desire to have a "serious portrait" taken; this is why the students are never smiling. Sometimes the students seem to glare back at the camera, while at other times they are more contemplative. In any case, the portraits here vividly capture the trials and tribulations of adolescence. This book was published together with the "New Text Project," a project with the goal of distributing copies of this book to libraries across Japan. Includes English translations of texts by Kei Ono and critic Tsunehiro Uno.



The faces of the boys and girls photographed by Ono all have an awkwardness and naivety about them, but the boys and girls are not aware of their awkwardness and naivety. When seen through Ono's camera, the irritating smiling faces of the boys and girls seem at first glance to express bold confidence and fearlessness about living life. Seen through Ono's camera, however, they appear to be giving a presumptuous but endearing performance of walking through their small, meager world as if they owned it. Ono's own rule of photographing every applicant who answers his ads results in a photograph collection that presents slices of the clumsiness inevitably exuded by adolescent boys and girls. Considering one more rule Ono makes―never photograph a smiling faces―his seems entirely intentional. As a result, those of us who have aged and become adults to a certain extent discover in this awkwardness and small world our own past selves (no, perhaps the selves as we still are). It is irritating, painful, and irresistibly endearing.――――Tsunehiro Uno(Critic)


The photographs in this series do not simply explore the homogeneity and differences found in big cities and rural towns; it is also my intent ion, by por t raying the unique atmosphere projected by each of the high school students, to reconsider the true nature of the environments they live in. Because I unintentionally came to take the means of inviting high school students to be photographic models and not choose which high school students to photograph, the models and their backgrounds eventually moved out of my control. Now that I no longer control the photographs, I have become just the person who takes the picture. And this is what I chose to be. (from the postscript)

SimpleViewer requires JavaScript and the Flash Player.
Get Flash
Artist Information
小野啓|Kei Ono
1977年 京都府生まれ
2001年 立命館大学経済学部卒業
2003年 ビジュアルアーツ専門学校・大阪写真学科卒業
2013年 「小野啓写真集『NEW TEXT』作って届けるためのプロジェクト」を経て写真集『NEW TEXT』(赤々舎)を刊行
1977 Born in Kyoto
2001 Graduated from Ritsumeikan Univ., Department of Economics
2003 Graduated from Visual Arts College Osaka, Department of Photography
2013 Photobook "NEW TEXT"