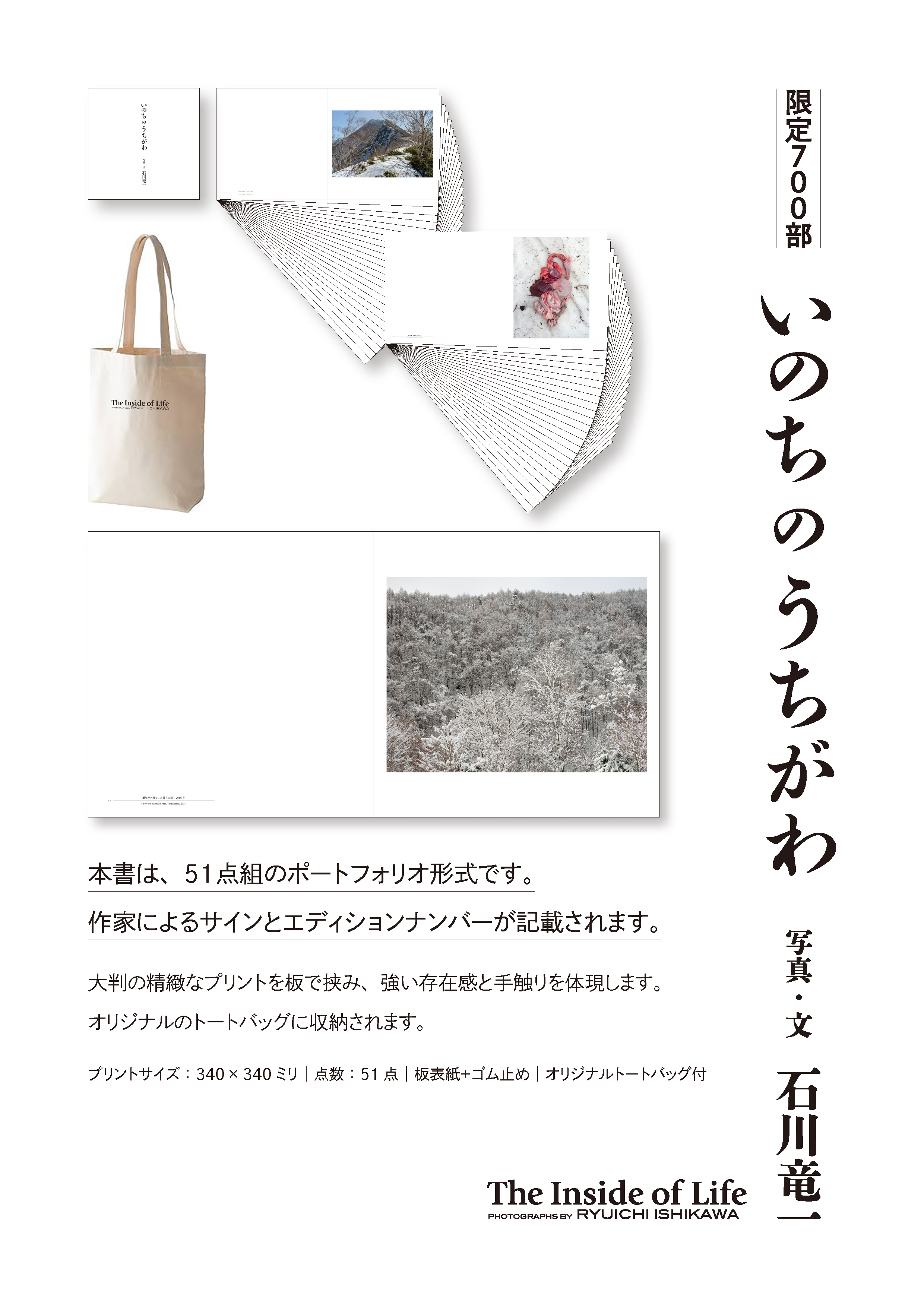 Art Direction:町口景
発行:赤々舎

Size:H 340mm x W 340mm
Page:51 images
Binding:板表紙+ゴム止め
Limited Edition:700, Signed

Published in May 2021

ISBN

:

978-4-86541-133-1










¥ 13,000+tax




国内送料無料!







お支払い方法は、銀行振込、郵便振替、

クレジットカード支払い、PayPal、PayPay よりお選び頂けます。



About Book
その美しさは完璧なように思え、頭で考えても理解できない感覚や感情はここからきているのだと感じた。個々の存在とその意思を超えて形作られたその様は、生い茂る木々や岩石と重なっても見えた。
自然のうちがわに触れ、その圧倒的な力を思い知らされたとき、物事の区別は緩やかなグラデーションで繋がって、自分自身もその循環のなかにいるのだと感じた。
石川竜一『いのちのうちがわ』あとがきより
本書は、石川が2015年より山に入り自然と向き合うなかで写した51点の写真を収載しています。
「絶景のポリフォニー」や「okinawan portraits」シリーズなどスナップやポートレートにおいて、目の前の存在と状況をできるだけ受け入れながら、一貫して「生」の方向を探してきた石川竜一。自然のなかで常に生死を眼前にし、その境に自身も晒されながら、撮影を続けてきました。
人と自然、個と外、内側と外側との関係がここで新たに見出され、その境界が揺らぐ写真群は、世界に流れる移りや連環、在るということを静かに問いかけてきます。
今回、写真一点ずつを大判のプリントで提示し、その「いのち」と向き合いつつ、そのままの重ねられたかたちとしてポートフォリオブックを制作しました。
全700冊の一冊ずつをお届けできることが、この上ない喜びです。



The Inside of Life
Ryuichi Ishikawa
The book is composed of fifty-one images that Ishikawa Ryuichi, an Okinawa-born up-and-coming photographer, took in the mountain he had repeatedly visited since 2015.
Ryuichi has published provocative photography books, such as A Grand Polyphony (for which he won the Kimura Ihei Award) and okinawan portraits, in which he consistently contemplates the way of life. By taking snapshots and portraits of everyday scenes, he attempts to take in all the phenomena and existences around him with no bias. In the mountain, Ryuichi found death and life in equal measure. He felt his own existence was dissolving. And yet he kept taking pictures.
The images in this volume blur the borders between human and nature. They nullify individuality and reverse the roles of the internal and external. We see the transience and connectedness of lives and question what it means to exist.
The Inside of Life is a portfolio-style book, a compilation of large-format prints that enable the viewers to appreciate every image and life that Ryuichi has been observing intensely.
"When I went into the mountains and faced down nature, everything passed as though simply flowing around me, and it seemed like my own will was meaningless. I felt it to be a place where I had to simply face myself, and could only rely upon the senses of my entire body. When the rocks or grass I was desperately clinging to with my hands slipped away over the sheer cliff my head was plunged into chaos and communication with my body was numbed; each time I saw a snow slope filling a gorge the thought of it collapsing away from my feet and burying me passed through my head, rendering me almost unable to stand, my extremities trembling violently.
At all times, life and death were just naturally in front of my eyes. The rainbow trout caught deep in the mountains with nothing in its stomach but a horde of stink bugs; the pool, finally reached at the mountain's peak after crossing into true wildlands, where so many forest green tree frogs had gathered to lay their eggs, only to be attacked by mountain birds; most of those frogs were not completely eaten, but had their eyes squeezed out, bellies ruptured, with eggs leaking thickly out.
In order to survive the days that I spent amid this nature with Mr. Bunsho Hattori, we picked many plants, and captured, killed, and ate animals many times. I was so grateful to acquire something to eat, everything tasted so good. Walking long each day and then eating gave me the sensation of that energy spreading out to every corner of my continually working body, and the more natural something I put into my mouth was, the better it seemed to feel. When I did so, the tinge of regret I felt that I myself had not perished among the workings of nature, the tinge of guilt I felt at my existence within this natural world, and all the thoughts and philosophies that appeared in my head were surpassed by a feeling of being alive that rose up through my body.
The sensations of touching flesh and blood, the smooth and firm feeling of internal organs, their weight, was erotic; the smell unleashed from inside stomachs and intestines increased my worries about coming into contact with bacteria and parasites, and as though responding to this internally myself, my body felt both sick and a surge of excitement. Organs are far more functional than any machine, and their beauty seemed perfect to me; I felt that feelings and sensations that I couldn't understand by simply thinking about them were all coming from here. The sight of them creating something beyond their individual existence and intent overlapped for me with the overgrown trees and craggy rocks.
When I touched upon the inside of life, and was made aware of that overwhelming power, the divisions between all things became connected by a gentle gradation, and I felt myself to also be placed within that cycle."
Extracted from the afterword Ryuichi Ishikawa "The Inside of Life"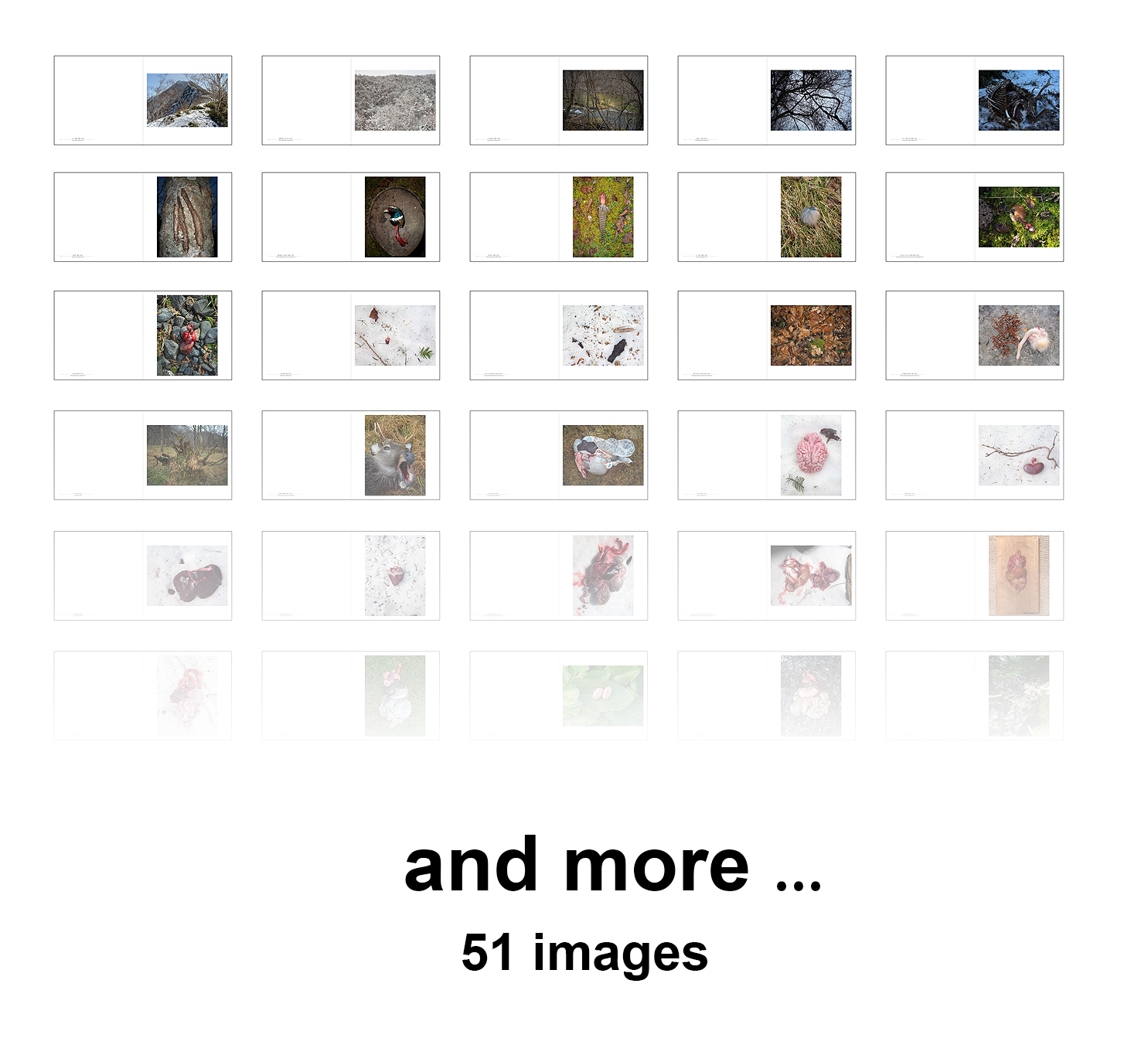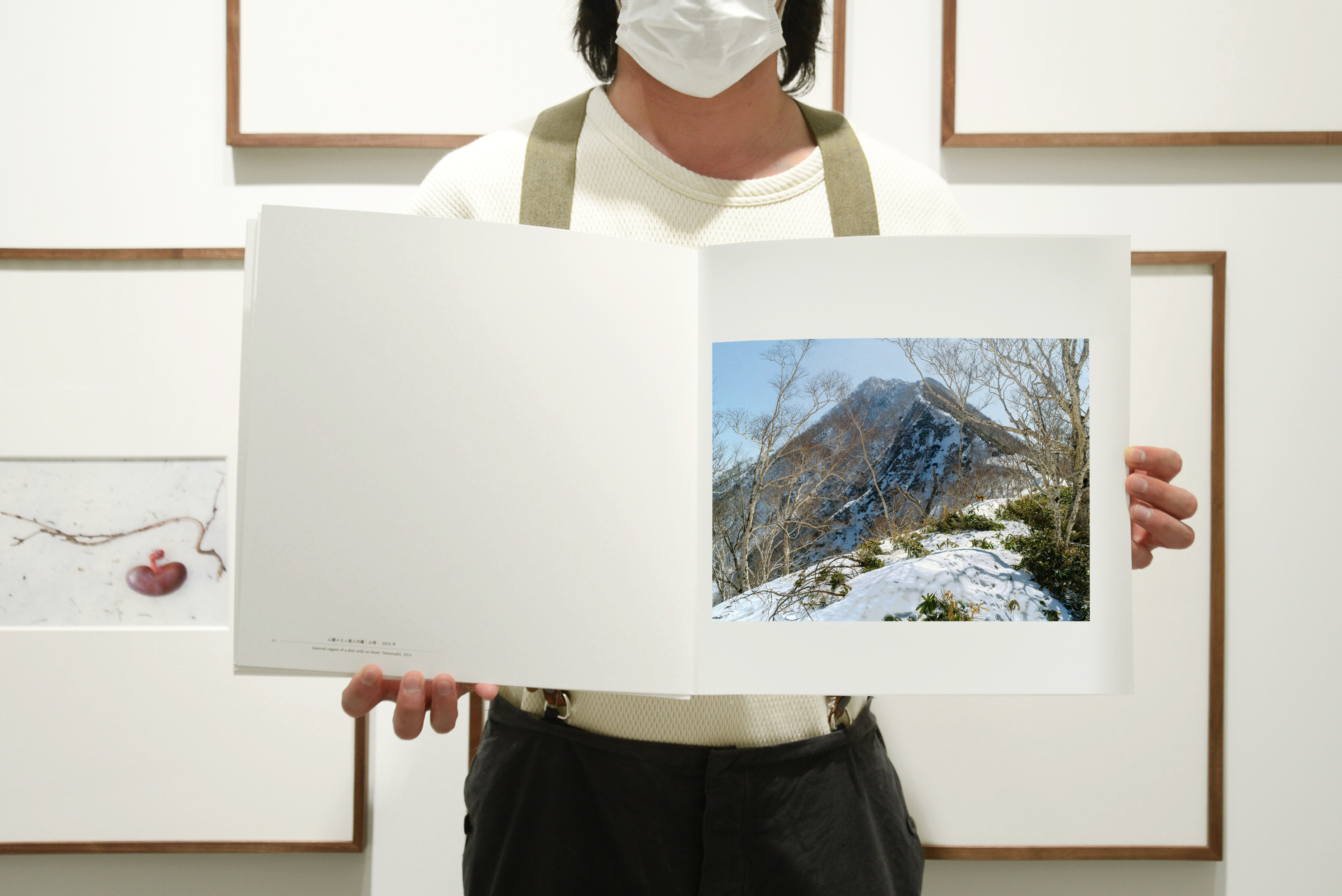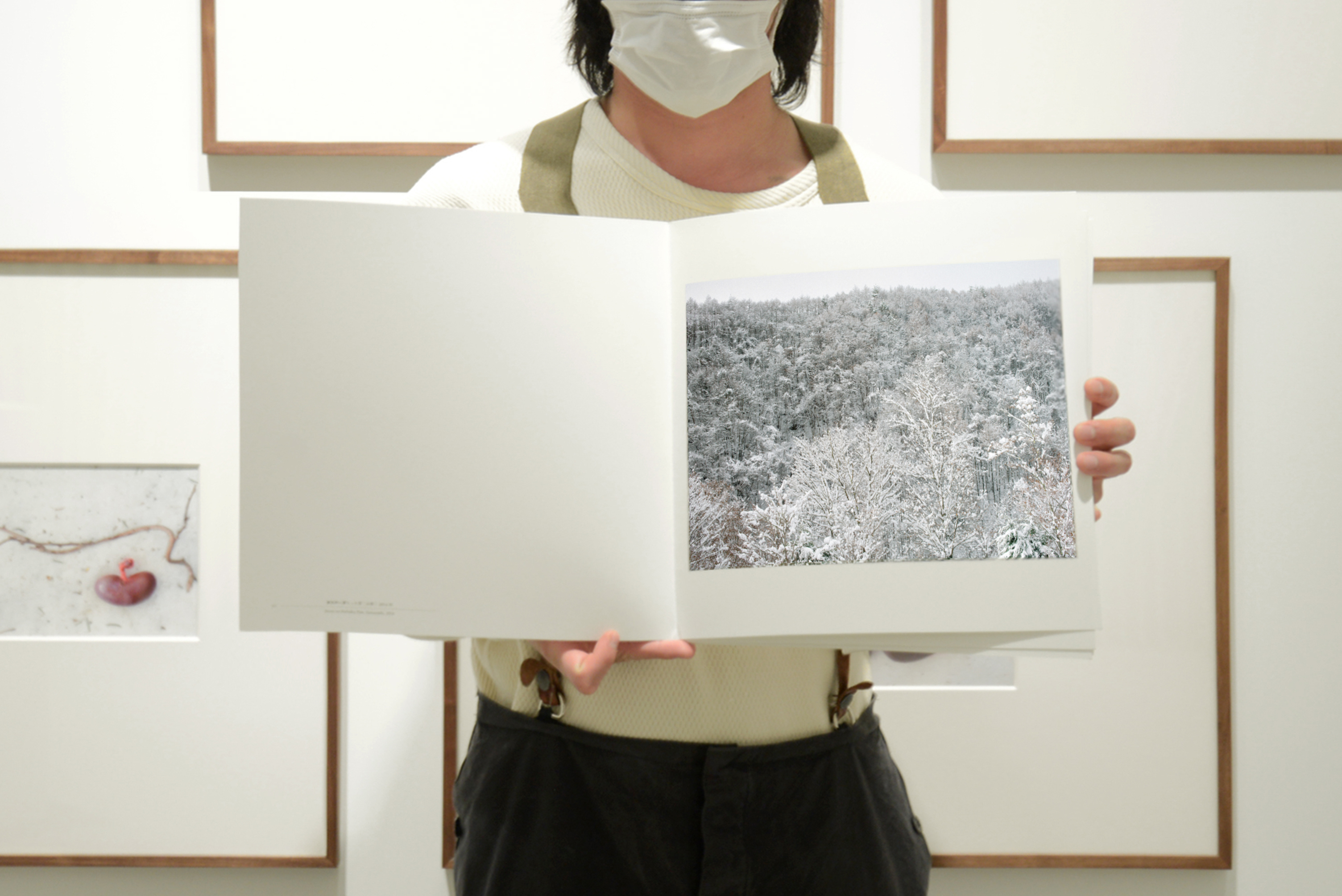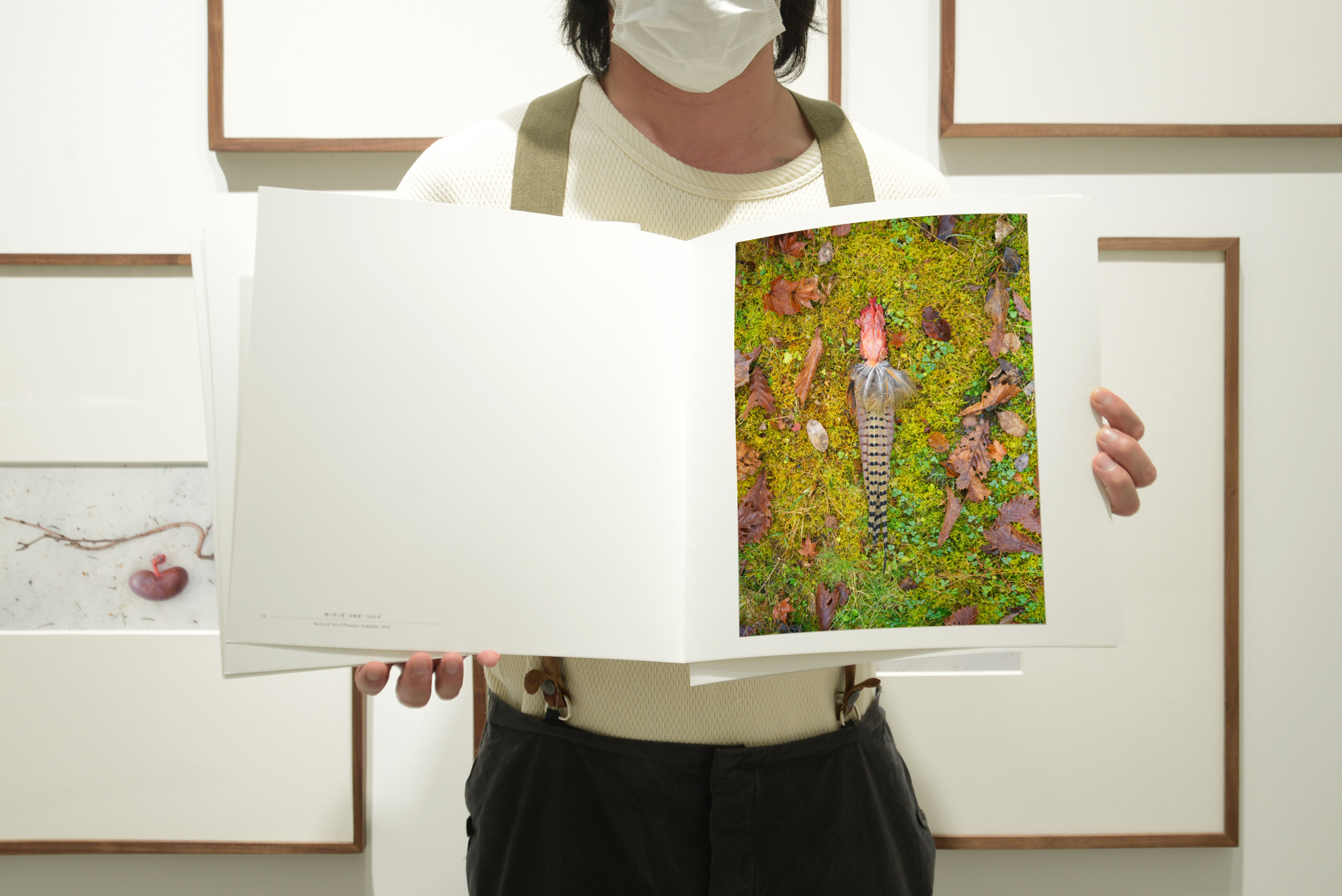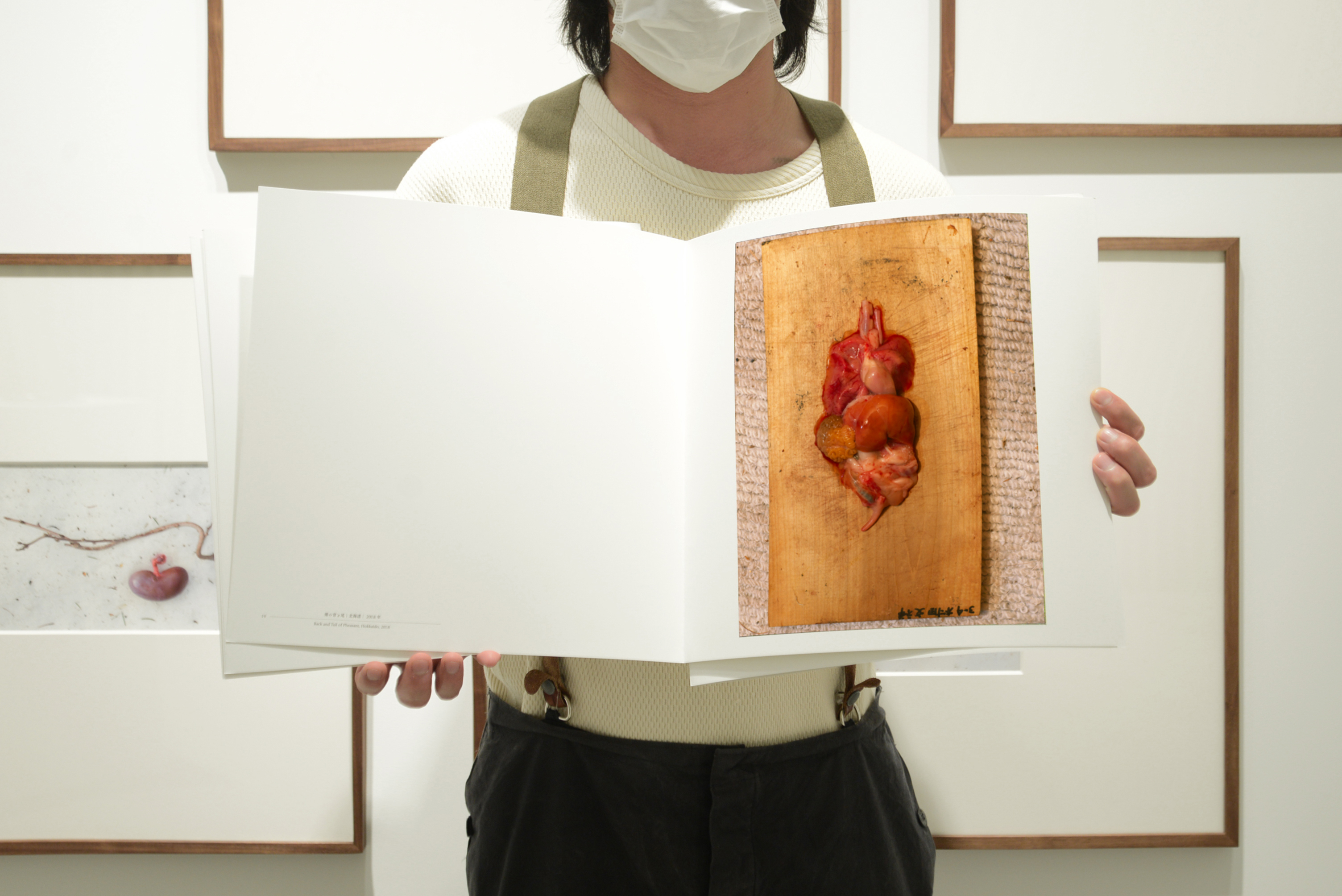 ---
関連展示



石川竜一 個展「いのちのうちがわ」


会期:2021年3月20日(土)〜4月18日(日)
時間:11:00〜21:00(無休)
会場:SAI
(東京都渋谷区神宮前 6-20-10 RAYARD MIYASHITA PARK South 3F)
入場無料














---
Artist Information
石川 竜一

1984年沖縄県生まれ。2010年、写真家 勇崎哲史に師事。2011年、東松照明デジタル写真ワークショップに参加。2012年「okinawan portraits」で第35回写真新世紀佳作受賞。2015年、第40回木村伊兵衛写真賞、日本写真協会賞新人賞受賞。 主な個展に2014年「RYUICHI ISHIKAWA」gallery ラファイエット(沖縄)、「zkop」アツコバルー(東京)、「okinawan portraits」Place M(東京)、「絶景のポリフォニー」銀座ニコンサロン(2015年大阪ニコンサロン)、2015年「okinawan portraits」The Third Gallery Aya(大阪)、「A Grand Polyphony」Galerie Nord(パリ)、2016年、「okinawan portraits 2012-2016」Art Gallery Artium(福岡)、「考えたときには、もう目の前にはない」横浜市民ギャラリーあざみ野、2017年「OUTREMER/群青」アツコバルー(東京)。 主なグループ展に2016年「六本木クロッシング2016展:僕の身体、あなたの声」森美術館(東京)、「Body/Play/Politics」横浜美術館(神奈川)、2017年「日産アートアワード2017:ファイナリスト5名による新作展」BankART Studio NYK(神奈川)、2019年 「Oh!マツリ★ゴト 昭和・平成のヒーロー&ピーポー」兵庫県立美術館(兵庫)。 写真集に『okinawan portraits 2010-2012』『絶景のポリフォニー』『adrenamix』、『okinawan portraits 2012-2016』(いずれも赤々舎)、『CAMP』(SLANT)。

Ryuichi Ishikawa

Born in Okinawa in 1984. In 2010 he studied under photographer Testushi Yuzaki. In 2011 he participated in the Shomei Tomatsu Digital Photography Workshop. He received the 35th New Cosmos of Photography Honorable Mention for "okinawan portraits" in 2012. In 2015, he received the 40th Kimura Ihei Photography Award and the Photographic Society of Japan Newcomer's Award.
Major solo exhibitions include, 2014 "RYUICHI ISHIKAWA" gallery Lafayette (Okinawa), "zkop" Atsukobarouh (Tokyo), "okinawan portraits" Place M (Tokyo), "A Grand Polyphony" Ginza Nikon Salon (2015 Osaka Nikon Salon); 2015 "okinawan portraits" The Third Gallery Aya (Osaka), "A Grand Polyphony" Galerie Nord (Paris); 2016, "okinawan portraits 2012-2016" Art Gallery Artium (Fukuoka), "Once thinking, nothing before eyes" Yokohama Civic Gallery Azamino; 2017 "OUTREMER / Ultramarine" Atsukobarouh (Tokyo).
Major group exhibitions include 2016 "Roppongi Crossing 2016 Exhibition: My Body, Your Voice" Mori Art Museum (Tokyo), "Body / Play / Politics" Yokohama Museum of Art (Kanagawa); 2017 "Nissan Art Award 2017: Exhibition of New Works by Five Finalists" BankART Studio NYK (Kanagawa); 2019 "Oh! Matsuri ★ Goto Showa / Heisei Heroes and People in the Japanese Contemporary Art" Hyogo Prefectural Museum of Art (Hyogo).
Photo books include, "Okinawan portraits 2010-2012", "A Grand Polyphony", "adrenamix", "okinawan portraits 2012-2016" (all published by AKAAKA Art Publishing, Inc.), and "CAMP" (published by SLANT).
---
Related Contents
---
Related Item
| (out of stock) | (out of stock) | | |
| --- | --- | --- | --- |